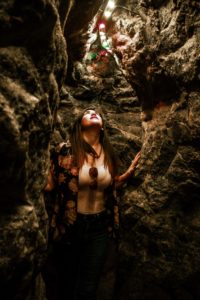 The first step toward making a positive change in your life is acknowledgement.  Recognizing that there is a problem and making the commitment to address that issue shows true inner strength. And as with any strength training, you need the right coach- in this situation, a specialized mental health therapist.
When it comes to choosing your mental health therapist, there is certainly no shortage of therapists to choose from.  As a matter of fact, it can be somewhat overwhelming. The best place to begin to narrow down your search is to reach out to your friends and family who see a mental health therapist.  This is a great way to find out first hand how the therapist handles his or her patients.  Ask your friends and family what the therapists bedside manner is like. Are they interactive with you or do they listen and take notes?  Are they able to answer questions and give helpful insight and suggestions? It is also important to find out if the therapist returns calls and if it is hard to get regular appointments.  Another great way to begin finding the right mental health therapist is to go online and read client feedback. This will show you some of the pros and cons that patients have encountered on their visits.  Client feedback can be helpful because the opinions are coming from a variety of current and former patients.
Take into consideration the personal level of comfort that you feel when first speaking with a mental health therapist. Was your call answered by someone who had a kind voice and answers to your questions?  In the case that you left a first general message on a voicemail was the call returned promptly?  After speaking with your first mental health office choice, find out if and when you will speak directly with the therapist on the phone.  This will give you the opportunity to see if you have a good line of communication to best address your needs. You also should also determine if the mental health therapist is patient with you during your first line of communication. Your next step will be to set up an appointment for an initial in-person consultation.
After speaking with the office, it is also important to find out if the mental health therapist accepts your insurance while also finding out the available hours of the clinic.  The hours and insurance information will let you figure out if seeing that therapist will fit into your schedule.
You need to be comfortable and candid with the mental health therapist in order for he or she to best help you, so don't just "settle" on the first therapist that you speak with.  It is best to speak to at least five different mental health therapists near you to have a level of comparison, asking the same questions to each office that you speak with.
Of course, while it is ultimately up to you to find the right connection, referrals from friends and family, reading client feedback online and asking the right questions can help you begin to filter through the numerous choices of mental health therapists in your area- and start your search with knowledge.